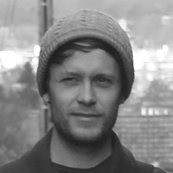 I'm Rikki Pitt, the founder of Vend Email. 👋
You may already know me as the guy behind Paced Email , the distraction-busting inbox tool. Paced Email certainly wouldn't be where it is today if it wasn't for the support of its early adopters.
Running a special offer was an incredible yet tiring experience! The feedback alone was worth all the effort. It helped push the product more than I thought possible when I first launched it.
So, I've decided to offer a lifetime deal for Vend too. I aim to give you as much supercharged functionality as possible, lower sales fees, elevated support and a chance to help guide the future of the service in return for a modest one-off fee.
If this sounds interesting to you and you want to help support me in building more functionality for Vend, please let me know!